Ruh's Video Camera Information and Buying Guide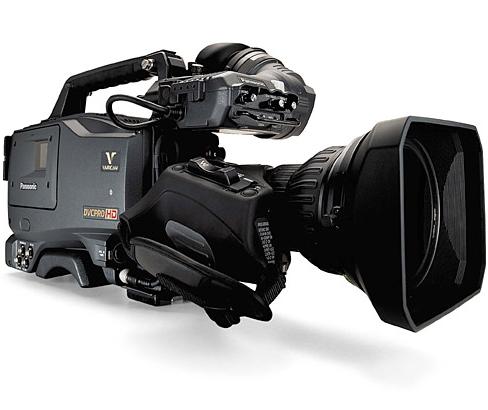 This is a guide to the different choices for video cameras available today. I have divided the guide into two sections, consumer and prosumer/professional.

I will cover different recording options available, lenses, features to look for, and price ranges.
Even if you don't know what features you need or want or you know little or nothing about video, using this guide you will be able to determine what type of camera will fit your needs. I will try not go into too much detail as far as technical aspects, as I know that most people don't care how things work, just as long as they work. I usually lean toward explaining technical things in gross detail ad nauseum, so I will make an effort to keep it to a minimum, at least in the consumer section ;-). Most of you reading this are going to be consumers, rather than video pros, so I will begin with the consumer section and then move on to the pro stuff. You may want to just read the consumer section and then stop - if it enlightens you and you feel that you can make a good decision based on the info from it, then great. But if you want more info about cameras (and a few boring video techie infobits) and how the pros do it, then go ahead and read the pro section. The rest of you will fall into the category between the pro and consumer worlds called "prosumer". Prosumers need some professional features, but usually can't afford cameras that cost as much as a house. Often they use their cameras for personal use, such as taping the kids, etc. and also need to do more professional work with the same camera, like weddings, special events, or even commercials. So obviously you prosumers will want to read this entire guide and find what features you require.




Contents:

Consumer:

1. Help! I want a video camera but I don't even know what I need. What do I do?
2. High Definition? The HD gimmick vs. good ol' common sense.
3. Camera image quality
3a. CCDs: 1 or 3?
3b. Light sensitivity
3c. Image Detail: Resolution/Pixel count
3d. Progressive Scan
3e. Wide Screen
4. Recording options
4a. Digital or Analog?
4b. Digital recording formats
4c. Analog recording formats
5. Still pictures
6. Lenses
6a. Zooooom
6b. Brand names
7. Image stabilization - You mean you can't hold the camera perfectly still?!?!?
8. So now I know what I want/need-- but how much is it going to cost me? $$$$


Prosumer/Professional:

1. Am I a Pro or Prosumer?
1a. "Broadcast-quality"
1b. Camera Applications
2. Types of cameras
2a. Camera vs. Camcorder
2b. ENG? EFP? Studio? Different needs.
3. To HD or not to HD
4. Video? Film-look? Progressive? 60i/30p/24p/60p???
5. Learning your 123s and abCCDs
6. Recording options
6a. External VTR or Camera Mounted or Internal
6b. The digital is better than analog myth
6c. Formats comparison - DV/Hi8/D1/D2/DWho?/Beta/S-VHS/Digital-S/HDCAM/DVCPROHD/MPEG-IMX/etc
7. Lenses
7a. I want some BIG GLASS
7b. It costs WHAT!!!!!!
7c. Zoom
7d. Wide Angle
7e. Mounts
7f. Lens Formats
7g. HD Lenses
7h. Filters
8. Powering your camera
8a. Power Supply
8b. Batteries
9. Audio
9a. Internal Microphones stink
9b. XLR and Phantom Power
9c. Audio levels
9d. External Mixing/Recording
10. Image Stabilization
10a. Digital Image Stabilizers
10b. Optical Image Stabilizers
10c. Steadicam, Glidecam, etc.
Final Thoughts




Consumer:

Well, the first step to determining what you need is deciding what you want to video.
A number of factors come into play:

Will you be taking video mainly indoors or outdoors?
Is the light where you will video indoors dim?
Are you interested in nature videography? (Taking video of birds, deer, skunks, possums [yes I know it's supposed to be opossum but that's stupid], antelope, insects, plants, etc.)
Will you be videoing people talking, memories of Grandma etc., or mainly action- i.e. the kids jumping off the diving board, etc. ?
Will most of your video be close-up work, or far away shots?

If you will be filming mainly inside, then you will want to make sure that the camera that you buy will take decent pictures in low light.
If you do nature videography, good detail/high resolution and probably good audio quality will be important.
If you will be mainly interested in action, rather than interviewing people, then superb color quality may not be of the utmost importance. But if you do interviews or similar video with lots of people shots, then you will want a camcorder with accurate color reproduction. Cheap cameras with bad color quality make people look bad and give a less "real" look to the video. If this applies to you, pay close attention to the upcoming section about 1 CCD vs. 3 CCDs.

Consumers don't need to worry about size and portability with today's cameras on the market, as they are all built small nowadays. (Sometimes a little too small for my taste.)

Some more questions to ask are concerning how you wish to view/distribute your videos;

Do you want to transfer your videos to VHS? How about DVD? If so, do you have a DVD recorder or do you intend to use a computer?
Do you want to edit your videos on a computer or just watch them as-is?

Most any camcorder sold today has the capability to transfer to VHS very easily without additional equipment. The same is the case if you want to make DVDs from your recordings using a set-top-box DVD video recorder- they all can do it.
But if you want to edit your videos on a computer, or use a computer to create DVDs from them, then you will most certainly want a digital camcorder. Bear in mind that digital does NOT necessarily mean better quality (sometimes it's worse), but it makes it easy to transfer to a computer.

Thinking about these points should give you a better idea of what you need to look for in your camcorder.

In this section, I will help you determine whether you are one of the few (very few) consumers who will benefit by having a high definition camera. For the most part, high definition is a sales gimmick and is better ignored. Many people have HDTVs, but very few can actually tell the difference between HD and SD (standard definition) video.

I will start by revealing the truth about a few HD-related myths:

"Digital video is high definition"... Wrong: just because video is digital does not make it high-def. I have seen digital video so bad that it would make the first TV made in 1929 look awesome. High-def CAN be digital, but being digital does not mean HD or even good quality.
"HD video is digital, which means it's better quality"... Wrong: again, digital does not mean better quality. A lot of HD video is digital, but there is analog HD video too, and a lot of the time analog HD looks better than the digital. Analog HD has been around since the '70s, long before computers and digital technology became prevalent.
"DVD is HD"... Nope, DVDs are standard def. There are some HD DVD formats coming out, but they are not compatible with existing equipment.
"High resolution (which HD provides) is the most important part of good video"... No, HD video does give very fine detail, but there are many different aspects of video that must be considered besides detail/resolution, such as color quality, which is very important.


Here are a few questions that will help you know whether or not you need an HD camcorder:

Do you have an HDTV?
Will you be showing your videos using a large-screen projector (like 70 inches or more)?
Can you tell a large difference in the video quality of VHS vs. DVD? Come on... be honest :-)
When you watch a DVD, are you disappointed by the image quality?
Have you ever watched digital cable and/or digital satellite on an HDTV and thought that the image was sick?
Have you ever compared analog C-band satellite TV (the old big dishes) and digital satellite TV (like DirecTV or DishNetwork) and concluded that the C-band was better?
Can you tell the difference in film still pictures and digital pictures?

If you answered "yes" to AT LEAST 3 of the above questions, then you may want to consider an HD camcorder.
Otherwise, you will be much better off pocketing the extra money and purchasing a nicer standard def model.

Who wants a camera that takes lousy video? The following info will help you make a wise decision.

The CCD is the part of a camera that picks up the light and converts it to electrical signals to be recorded. It is the "eye" of the camera and directly affects the light sensitivity of the camera and the image quality of your video.



3a. CCDs: 1 or 3?

Most consumer cameras use 1 CCD to "see" with. But more professional cameras use 3 CCD "eyes"- one for each primary color: red, green, and blue. This gives much better color rendition in a camera, and makes shots look more realistic and vibrant. Often 1CCD cameras will make human skin look dull, while 3CCD models give a more realistic and "full" color. In the past, 3CCD camcorders were only available to professionals and those with deep pockets, but as CCDs have become cheaper to manufacture in recent years, there have been several consumer 3CCD (or "3-chip" models as we call them) camcorders come on the market, most notably the very good line of models made by Panasonic.



3b. Light sensitivity

You may think "Oh I don't need to worry about that, my house has plenty of light.", but the truth is, that as neat and cool as CCDs are, they usually do not approach the quality of the human eye as far as light sensitivity is concerned. Thus, more that just regular room-light is necessary for many cameras to give a good picture. The physical size of the CCD will directly affect the performance of the camera in low light conditions. The larger the CCD, the more light can hit it, thus making a better image. Common camera CCD sizes range from 1/6 of an inch (very common) up to about 2/3 of an inch on professional cameras (although there are some oddball sizes that can even be larger but they cost gobbs of money). Low light performance in a camera will make the image look grainy and washed-out in low light. Many camcorder models claim that they can record in 5 lux, 1 lux, or even 0 lux (no light at all). Some can reproduce an image in these low light levels, but that does not mean that it will be an acceptable image. Often what is touted as an acceptable image from the manufacturer will not quite meet your expectations. Outside, light sensitivity is not nearly as much of an issue because of a very nice feature that aids videographers called the "sun". Thus most cameras do very well in regular outside conditions, even if they have small CCDs, unless the sky is very overcast or it is dusk, etc.



3c. Image Detail: Resolution/Pixel count

The resolution of a camera will determine how detailed of a picture that it can reproduce. A low resolution camera will look fuzzy and soft, but one with high resolution will be sharper and show more detail- to a point. CCDs have a certain resolution that they can resolve, but that does not necessarily mean that the image will be sharp, as other factors about the camera can degrade the image. The rule of thumb for a standard definition camera is to look for at least around 300,000 pixel resolution for the CCD(s). 3CCD models need less than 1CCD models because of the 3 individual chips. Some cameras advertise "Megapixel Resolution" (over 1 million pixels) and similar high resolution CCDs, but high pixel counts like that only increase image sharpness slightly. To determine the sharpness of a camera, it is better to pay attention to the TVL rating (also often written as "TV Lines", "Horizontal Lines of Resolution", or similar). This is not usually advertised, but is nearly always in the camcorder's manual. This value will give the full resolution performance for the whole camera, lens and all, not just the CCDs, and is a more accurate measurement for a camera's sharpness than the pixel count of the CCDs. Look for a TVL value of 400 lines or more for a very good image. Less may be acceptable to you, but around 400 gives nice quality. About the maximum that you will find on a consumer SD camcorder will be around 500 lines, so don't try to find some outrageous number. To give you an idea of how sharp these numbers are, VHS is about 240 TVL, Cable TV around 330 TVL, and DVD tops out at around 540 TV lines (but 540 is rarely achieved). Here is a tip: lower resolution CCDs often give better low light performance, so sometimes lower is better. But the TVL rating should still be nice and high for a good image.



3d. Progressive Scan

Progressive scan CCDs sometimes give a little bit sharper looking image, but they can make the video look a little bit jerky. This gives a "film-like" look, but for most users is nothing but a nuisance. If you would like your videos to look like film movies, then you may want to look for a camera model with progressive scan (or a similar technology called "frame-mode"), but most people don't need to bother worrying about it. If you don't know, then ignore it and focus on other features. If you need progressive scan, you know you need it and you know why.



3e. Wide Screen

Many camcorders advertise that they will let you record "wide screen" video. On consumer camcorders, 90% of the time this is just a gimmick and degrades the image quality. Pay no attention to this "feature" unless you know very well what you are doing. There are ways to record wide screen video on a full-screen camcorder using special lenses that do not degrade the image quality like using the "wide-screen" setting. The other 10% comes in with HD camcorders. With an HD camcorder, you most certainly want to record in wide-screen mode. Labels to look for are "Native 16:9" or "True 16:9".

In this section we will explore the different available recording formats for consumer cameras today.



4a. Digital or Analog?

Bearing in mind that digital does not necessarily mean better quality, the main factors to determining whether you want digital or analog are the things discussed in section 1: whether or not you want to edit your videos on a computer and burn DVDs using a computer, or just transfer to VHS or a set-top-box DVD recorder. Also, there is the option of just playing your videos using the camcorder itself.



4b. Digital recording formats

There are only 4 major SD digital recording formats available to consumers nowadays, and 2 HD formats.

For standard definition they are (in order of popularity): MiniDV, Digital-8, DVD, and MPEG-2 on disk.
MiniDV and Digital-8 have identical video quality. MiniDV (which I will refer to hereafter as just DV) has the advantage of using smaller tapes (and thus the cameras can be made smaller). Digital-8 has the advantage of using the cheaper Hi8 tapes ($3-$4 vs. $5-$6 for DV) and usually the cameras will play back (but not record) analog Hi8 video tapes. This is particularly advantageous for those upgrading from a Hi8 camera and who have many Hi8 recordings.
Both DV and Digital-8 record excellent video (up to about 500 lines) and audio (better than CD quality). DVD camcorders use mini sized DVDs to record video. The quality is not as good as DV/Digital-8, but is good most of the time. The advantage of a DVD camcorder is that you can instantly put the little DVD into a DVD player and play it right after making the recording. But the small DVDs are kindof pricey at around $5-$8 per disc. Also, the recording time is less than DV/Digital-8 - usually about 30-45 minutes vs. 1 or 1.5 hours.
MPEG-2 on disk cameras record video in the same format as DVDs directly to an internal hard disk in the camera. The video quality is very good, but a tad behind DV and Digital-8. The audio is also a tad behind DV and Digital-8.
These camcorders have the advantage of being able to record up to about 7 hours without having to deal with changing tapes every hour, etc. The downside is that they must be connected to a computer to get the video off before more can be recorded. If you have 6 and a half hours recorded onto the disk and you are on your way to little Johnny's ball game, you will only be able to record about a half hour of footage before your space will run out. You must then connect to a computer or transfer your video to a VCR or other recorder so that you can again begin filming. This can be very annoying. For this reason, I recommend that unless you specifically have a reason for choosing one of these camcorders, don't. MPEG-2 camcorders are also more expensive than their DV and Digital-8 counterparts, giving another reason to steer clear of them.

As far as HD is concerned, consumers only have two choices for recording formats: HDV and AVCHD.
HDV is a marriage of high-resolution MPEG-2 video and MiniDV tape. Most of the time the video quality is very good, but sometimes it suffers, depending on what is in the scene. The audio quality is good, but not as good as regular DV or Digital-8.
AVCHD is a newer format for HD that records highly compressed video to DVD or hard disk. The video quality is pretty good, but it is not as robust a format as HDV. (Not that HDV is very robust...but anyway, I'll spare you the boring details.)



4c. Analog recording formats

As far as analog choices available, there are about 3 options: VHS-C, S-VHS-C, and Hi8.
VHS-C is a mini version of VHS, and should be avoided, as picture quality is the same as VHS (leaves much to be desired). The advantage to having a VHS-C camcorder is that tapes can be put into an adapter and played immediately in any standard VHS VCR. Also VHS-C tapes are cheap at about $2-$4 per tape. S-VHS-C is the compact version of S-VHS, a much improved version of VHS, with better color quality and a much sharper picture (up to 400 lines). The S-VHS-C tapes can be played with an adapter in an S-VHS VCR which many people have. But S-VHS-C tapes are a little harder to come by than DV, VHS-C, and Hi8. Hi8 is an improved version of the 8mm Video8 format developed by Sony. The video quality is the same as S-VHS and the audio is even better. The tape size is a little smaller than (S)-VHS-C and the tapes used are very affordable (about $3-$4 per tape). In my opinion Hi8 is the winner choice for analog.

Many digital camcorders will advertise that they take still photos. This may sound nice, and sometimes is a handy feature, but usually the quality of still pictures on a video camera will be equivalent to a cheapo digital still camera. For this reason, usually it is better to get a separate digital still camera and ignore sales pitches about video cameras taking good still pictures.

The lens is one of the most important components in a video camera. It controls all the light entering the camera. Therefore it must be decent quality or you will not have a good picture. For consumer cameras, the lens is built-in, and is usually adequate for the capability of the camera, so you needn't worry much about it.



6a. Zooooom

Zoom or "Telephoto" is an over-promoted marketing item. The amount of zoom you need depends on how far away you need to be from the people or things that you are capturing on video. 10X is adequate for 90% of situations, 15X is very nice and nearly always fits the bill, and 20X is the upper limit for real-life situations. 25x or more is overkill and usually worthless to consumers.
There are two types of zoom. "Optical Zoom" is the real-life zooming ability of the lens, and does not degrade image quality. "Digital Zoom" is a way of magnifying the image digitally, and degrades image quality terribly.
For all practical purposes, all forms of digital zoom are marketing gimmicks, and are totally worthless if you care about picture quality at all. It is not uncommon to see digital zoom ratings of 700X or even more on many models. This is ridiculous. To put it in perspective, 2X digital zoom gives a noticeable decrease in picture quality. At 40-50X digital zoom, the picture is barely recognizable, at best. At 500X digital zoom or more, the only things discernable in the picture will be a few blobs of color that are sort-of the same color as the thing at which you are pointing the camera.
Nearly all consumer camcorders have some level of digital zoom, so do yourself a favor, and turn the digital zoom setting off first thing when you start using your camera. Trust me, your video will look much better, and you will never miss the extra "X's". Bottom line is that when choosing your camera, pay attention only to the "optical zoom" rating of the camcorder, and ignore all references to digital zoom.



6b. Lens Brand Names

Often camcorder makers will brand their lenses with names of famous lens makers like "Leica" or "Zeiss". In my experience, these lenses are usually not appreciably better than unlabeled lenses, so don't be swayed by this marketing tactic. Don't get me wrong, Leica and Zeiss make the worlds best lenses (arguably), but that doesn't mean that every lens with their brand name stamped on it will be of the same caliber as their high-end lenses.

Unless you have an iron arm and/or years of filming experience, you probably can't hold a camera perfectly still. But there is hope. Most camcorders sold today have some form of image stabilization. There are two kinds available: optical and digital. Digital stabilizers are prevalent on most camcorders. They use digital processing to detect and correct small movements in the video. They usually do a pretty good job, but they often degrade image quality slightly. Optical image stabilizers are on very few camcorders, usually the higher-end models. Optical image stabilization works by using a suspended light prism to fix jerkiness and shaking. It does not degrade the quality of the image at all. In my opinion, optical image stabilization is a big plus, and is a very nice feature to have on a camcorder. As I said before though, optical stabilizers are not very common, so you may have to settle with a digitally stabilized camera to stay in your price range.

Well, the above info should give you enough data to be able to decide what you need/want in your camcorder. Now for the most important item for most people: the pricing. Prices on the used market and eBay vary, and if you are patient, you can often cut your spending in half by getting a slightly used camera, rather than buying new. But most people will be going out to their local electronics store to buy their camcorder of choice, so I will focus on new pricing here.

If you decided that you needed an HD camcorder, then expect to pay upwards of $1000. There are good 1CCD HD models out there for around $800 (Canon HV10/HV20, Sony DCR-HC3 (actually these use CMOS sensors instead of CCDs), and several AVCHD models), But as always these will fall much behind their 3-chip counterparts in color quality. An excellent 3 chip model is the Canon XH-A1, which can be had for about $3000. This model probably gives the best bang for the buck in HD cameras of interest to comsumers/prosumers.

For SD, analog models range from around $250-$450 new. Hi8 camcorders are the clear winner in this category for price/performance ratio. High-end used models no longer in production are available that are very nice for around $300-$550. On the used market are excellent analog cameras in this price range like the 3CCD Hi8 Sony VX-3 (very nice and looks slick too) and the 3CCD S-VHS-C Panasonic AG3.

Digital SD camcorders start around $200 and go on up to about $3000 for prosumer models. Models with optical image stabilization start at about $650 and up. Panasonic makes a line of 3CCD MiniDV consumer camcorders with very good quality. They start at around $350 (lower on the used market) and go on up to about $1200. Panasonic's 3CCD models are (as of late 2006) the PV-GS65, PV-GS70, PV-GS120, PV-GS150, PV-GS180, PV-GS200, PV-GS250, PV-GS300, PV-GS400, and PV-GS500.
All of these models offer very good picture quality and many good features. I highly recommend getting a 3CCD camera model such as one of these, rather than any 1-chip camera. You will be happy you did every time you take a look at your home videos, especially if you have 1-chip footage to compare it with.

Tip: The Internet is your friend. Use sites such as epinions.com, bizrate.com, and shopping.com to find and compare models. And most importantly PAY ATTENTION TO THE REVIEWS that people have written. Don't make a decision based on specs and features alone. There are many excellent camcorders out there, and there are also a lot of clunkers. Some models are very unreliable, while others have given many years of service. It is a sad thing to realize that you should have read the reviews when you are changing tapes in your three month old camcorder and the tape suddenly jams and halts the operation of the camera. So do research, ask people that have camcorders what they think of theirs, and query people that are familiar with video equipment. The extra time spent trying to make an educated decision will pay off, sometimes in savings of hundreds or in some cases thousands of dollars. Good luck.




Prosumer/Professional:

Well some of you know that you cannot get by with just a consumer camera: you need excellent quality and manual control over the camera, but you don't need the highest quality super-duper $50k broadcast setup. You are a prosumer. But if your demands are even higher, i.e. you need true broadcast quality, full manual control, and professional features, then you need a professional or broadcast camera. If you must have new equipment, then be prepared to drain Fort Knox, as pro stuff ain't cheap. But if you don't mind getting used equipment, then you are in luck - you can get good stuff, sometimes for not much more than new consumer/prosumer equipment, depending on what you need.



1a. "Broadcast Quality"

"Broadcast Quality" is an overused specification (probably every manufacturer has touted a decent camera that they made as being "broadcast quality", even though it wasn't) and you will get a different definition depending on who you talk to. True broadcast quality is a specification that requires decent resolution but more importantly, precise color quality (or "bandwidth" as it is often referred to), and legal black and white levels. By "legal" black and white levels, I mean that there are certain acceptable levels for black and white - whites that are too white and blacks that are too black will cause problems with video equipment. Sometimes the video signal even interferes with the audio if the levels are out of whack, causing buzzing and other noises.
True broadcast quality cameras and equipment put out signals that are compliant with what is "legal" to the NTSC specification (or PAL or SECAM if you are in a country that uses one of those standards - NTSC is used here in the US). Cameras that are not truly broadcast quality are still often used on broadcast television, (commercials, special situations, small productions, etc.) but for serious work and studio cameras true broadcast compliance is a must. Prosumers will not need to be as concerned about whether or not their camera is pure broadcast quality, but rather on other features.



1b. Camera Applications

Deciding on what type of pro/prosumer camera you need will depend on what you need to use it for. Prosumers often need to shoot weddings and special events, others do television commercials, some do sting video for their local news or stormchasing, still others just want near-studio quality home videos. Pros will be doing things like documentaries, television shows, movies, and so on and so forth. One needs to consider the different advantages and disadvantages to having particular types of cameras/camcorders in whatever situations that you will be working. For instance, if you always shoot in a studio then obviously portability will not be a factor; If your subject matter is usually very far away, then you will want a model that can take powerful zoom lenses; and if you shoot documentaries or nature footage, then you may need a camera with external microphone connections of high quality.

There are different types of cameras in the professional world, each type being suited best for certain types of work. In this section I will discuss some of the differences.



2a. Camera vs. Camcorder

In the consumer world, all cameras have builtin recorders, thus creating a "camcorder". But in the professional world, a builtin recorder is not always needed, and sometimes is a disadvantage. Some pro cameras are camcorders, others have no recording ability at all, just video outputs. Still others are convertible "head" units that will take different "backs". For instance, with a Sony BVP-7 camera head, you can attach a studio back with video outputs and power connections only, or you can put on it a Sony BVV-5 BetacamSP recorder back, or an S-VHS recorder back made by Panasonic.



2b. ENG? EFP? Studio? Different needs.

Studio cameras are usually rather large, often take special very large lenses, and are made to be mounted on a heavy-duty tripod. They often weigh hundreds of pounds and are not portable by any stretch of the imagination. ENG stands for Electronic News Gathering, and EFP stands for Electronic Field Production. ENG/EFP cameras are generally more portable (at least somewhat) and usually have a wide choice of different accessories like different battery packs, etc. Most ENG/EFP cameras are shoulder-mounted, which makes it easier to support them (even though they are portable they are usually pretty heavy) and helps stability.

Being a pro, you should know whether or not you need HD. If not, then consider the following questions:

Will your video be converted to film for viewing in a theater?
Will your video be broadcast by a high definition television station?
Do you intend to distribute your video on HD-DVD/Blu-ray or D-VHS?
Is the utmost detail and resolution essential to your production?
Will you be filming very quick high-motion scenes that require fast frame rates?

If you answered "yes" to one or more of these questions then you may need some HD equipment.

For this section, you must have some background on how video operates. Many people think that NTSC television operates at 30 frames-per-second. This is not the case. Actually it operates at the rate of 60 "fields" per second. A field is half of a frame. To display a frame, a standard TV "scans" an electron beam from left to right along horizontal "scan lines". The electron beam hits red, green, and blue phosphor particles on the inside of the picture tube along the scan lines, making them glow. The phosphor particles glow for a fraction of a second after the electron beam hits them, and the beam scans so fast that it looks like a continuous moving image on the screen. But instead of scanning one line after another to create the full image, the electron beam scans every other line, and then goes back and scans the remaining lines to create the image. In other words, the electron beam will scan lines 1,3,5,7,9,11,etc. and then when it reaches the bottom of the screen it will go back and scan lines 2,4,6,8,10,12,14,etc. until the image is complete. This process of scanning every other line and then filling in the remaining lines is called "interlacing". Each half of the picture consisting of only the odd or only the even lines is called a "field". Thus a field is half of a frame. The odd number lines field is called the "top" field, and the even field is called the "bottom" field. Because regular TV is 60 interlaced fields per-second, it is commonly written as 60i or 480i60 (there are 480 visible horizontal scan lines in NTSC TV). Sometimes it is also abbreviated as 480i. PAL video (used in Europe, Africa, and other places) has 576 scan lines and updates at a rate of 50 fields per-second. Thus standard PAL video is written as 50i or 576i50 or 576i.

Nearly all movies (films) are shot at the rate of 24 full frames per-second. This gives a quite different look than that of video at 60 interlaced fields per-second. In addition to 60i, some cameras will allow you to record at 24 frames per-second progressive scan (actually 23.976fps, but I'll spare you the boring whys and wherefores). Progressive scan means that the CCD will scan the lines of the picture one right after the other, from top to bottom, without any interlacing. The 24p mode available on some cameras gives you that signature film-like look.

Some cameras will also record in 30p, that is, 30 frames progressive scan. This is sometimes referred to as "frame mode" on some cameras. It gives a look similar to that of film, but not quite as jerky on pans and quick movement.

Another frame option is recording in full 60 frames progressive scan - 60p. This is not possible with standard definition, only HD. This mode is commonly used for recording sporting events, where fast motion is happening nearly all of the time.

The HD formats are 1080i/1080i60, 1080p30, 1080p24, 720p/720p60, 720p30, 720p24, and 480p/480p60 (actually 480p is not HDTV but EDTV - Enhanced Definition Television).

For basic information regarding CCDs, read the consumer section of this guide. As you already know 3CCD is the gold standard for professional video image recording. But you may not know that there are a few oddball camera models out there that use 2 CCDs, one for green and the other for red & blue combined. These are a tad behind their 3-chip counterparts, but are far above 1-chip cameras in color quality. I have owned one of these 2CCD models (I used to have 2 Panasonic AG-460s) and they produced very fine video.
As far as 1CCD models are concerned, stay away from them. No 1CCD camera that I have ever seen is capable of color quality worthy of true professional use. As far as sizes of CCDs, professionals usually will want 1/2" or 2/3". 2/3" is the biggest common size in production today. Larger CCD sizes always give better video. Prosumers will want to have a 1/3" or larger set of CCDs, or at the very least 1/4".
Also, note that some cameras lately are beginning to use CMOS sensors instead of CCDs. They use less power and sometimes have less video noise. Other than that, they are the same as CCDs.

With consumer cameras there are not that many choices of recording types, but in the professional world, there are a myriad of options available. You must choose one that meets your needs and fits your budget.



6a. External VTR or Camera Mounted or Internal

As I mentioned earlier, some cameras have internal recorders, others have removable recording decks. The ones that don't have recorders must feed into an external VTR (Video Tape Recorder). Nowadays a VTR may or may not use tape, it just means an external recorder. Usually the connection from camera to VTR is over a multi-conductor cable (often 26 pins). This VTR cable can supply power and other signals to the camera, and receives video (and audio) signals from the camera. The VTR cable eliminates having multiple wires going everywhere to and from each camera in your setup. Cameras with internal recorders (camcorders) have the advantage of usually being smaller than camera heads with decks mounted on them. But cameras with removable recorders have the advantage of being adaptable and being able to switch recording mediums by just changing the recorder back. So if you did jobs for two clients, and one client wanted raw footage shot on S-VHS and the other needed it in Digital-S/D9, instead of purchasing two separate cameras, you could just have two recorder backs and one camera head, and switch out the backs when you switched projects. Also, if your internal recorder on your camcorder dies, you are out of luck because the whole camera will have to be replaced (or repaired). But with a removable recorder back, you can just replace (or repair) the recorder back.



6b. The digital is better than analog myth

Also in the consumer section I did some raving about the misconception of the superb quality of digital video. Digital does have some advantages, like no degradation with multigeneration copies, but it also has some disadvantages, like compression artifacts, etc. Don't get me wrong, there are some digital recording formats that record pretty much perfect video, like D1 and D5, but they are usually VERY expensive and are not very portable.



6c. Formats comparison - DV/Hi8/D1/D2/DWho?/Beta/S-VHS/Digital-S/HDCAM/DVCPROHD/MPEG-IMX/etc.

Here I go with technical mishmash again, so put your thinking caps on. To understand why some formats are better than others, you must understand how video is recorded and transferred. As you already know, video images are produced by individual red, green, and blue signals (RGB). But RGB takes up loads of space or bandwidth to transmit and/or record, so the TV people found that you can convert RGB signals to another format called YUV, which takes up less space/bandwidth. YUV is composed of a colorless luminance, or "brightness" signal called "Y", and two smaller blue and red signals, U & V respectively. The YUV (sometimes called "component video") signal takes up less bandwidth than RGB, but it can be converted back into RGB fairly easily. (You can breathe a sigh of relief because I am not going to go any further into this ;-) The best way to transmit YUV (or RGB) signals is to send them over individual signal wires, but usually this is not possible and the signals must be combined and sent over one wire. When the signals are combined, they make what is called a "composite" signal. Using composite video results in lower quality because often the 3 signals get jumbled up and interfere with each other, resulting in poor resolution, color inaccuracies, and other problems. As far as recording is concerned, methods which record the 3 signals separately or at least that separate Y from U & V, result in better quality than methods which record a composite signal. Recording methods which record the luminance (Y) separate from the chroma (U & V - the color components), but combine the U & V signals are called "Y/C" recording formats. Recordings which keep all three signals separate are called "component" formats.

The major formats available for prosumer/professional recording are (analog first, then digital, and NOT in order of quality):

Hi8
S-VHS
Umatic/UmaticSP 3/4"
C type open reel 1"
Betacam/BetacamSP
M/MII
MiniDV/StandardDV/DVCAM/DVCPRO
Digital-S/D-9
Digital Betacam
DVCPRO50
Betacam MPEG-IMX
Betacam SX
D-1
D-2
D-3
D-5
D-5HD
HDV
DVCPRO-HD
HDCAM
HDCAM SR
XDCAM/XDCAM-HD

Hi8 and S-VHS are not true broadcast quality, but are still good formats and fulfill most prosumer's needs. They each offer good audio and 400 lines of video resolution. But their color quality is not fabulous. They do record color and luminance separately though (Y/C), giving them a distinct advantage over VHS, 8mm, and other consumer formats.

The DV formats are component recording formats. MiniDV/StandardDV (large tape sizes are available) give a little more luminance resolution than Hi8 and S-VHS (up to about 500 lines), but they suffer from similar color inadequacies. DVCAM is a Sony improvement on MiniDV/StandardDV that is less susceptible to dropouts, but still records the same video signal. DVCPRO is similar to DVCAM. It was developed by Panasonic (actually before MiniDV/StandardDV itself) and is also less susceptible to dropouts than regular DV. Again, it still uses the same video codec as regular DV and suffers from the same quality problems.

HDV quality is the same story. It gives very high resolution (1440x1080 or 1280x720 for JVC cameras), but color suffers, and because it uses MPEG-2 compression at 19Mbps or 25Mbps, it sometimes shows MPEG artifacts (imperfections).

Formats with low color information give images like coloring a black and white photo with crayons - you can do pretty good if you keep your crayons sharp, but never as good as a color photo. For this reason the above formats are not usually used in professional productions, only consumer and semi-professional, or occasionally when small cameras must be used (MiniDV tapes are tiny!).
The exception to this is news gathering. Often reporters use DVCPRO or DVCAM.

C type 1 inch open reel recorders are big studio recorders that use open reels. They record composite video, but in very good quality.

Umatic is a 3/4" tape format that doesn't give very high resolution, but the color is excellent. It has been around since the '70s, but is still a little bit in use. Two improved versions were developed which add some resolution and color quality: Umatic Hi-band and UmaticSP.

Betacam is a component recording format with 300 lines of resolution and very good color.

BetacamSP is an improved version of Betacam with 340 lines of resolution. It is one of the most popular recording formats used in broadcast television. Nearly any TV station or network will accept programs on BetaSP tape (and often it is the only format they will accept).

M is a Panasonic format similar to, but a tiny bit better than Betacam. (Beta formats are from Sony).

MII is Panasonic's equivalent to BetacamSP (albeit a little better quality).

The "D" formats: Several digital formats go by the names of D-x. It is just a labeling system developed by Japanese video people. Some of them have other names as well, like DVCPRO, which is also D-7.

D-1 is Sony's full uncompressed SD digital component video on 3/4" tape. The quality is flawless.

D-2 is a Sony format which is uncompressed digital composite video recorded on a 3/4" tape.

D-3 is Panasonic's uncompressed digital composite video format. It uses a 1/2" tape.

D-4 is nonexistent because the Japanese word for "four" is the same word for "death", thus four is an unlucky number to Japanese people.

D-5 is a Panasonic uncompressed component format on a 1/2" tape. Like D-1, the video is perfect.

D-6 is a Sony HD version of D-1. It records compressed HD video to D-1 tape.

D-7 is DVCPRO.

Digital Betacam or "Digibeta" is an excellent format (by Sony of course, like all the Betacams). The resolution is excellent and also the color. The bitrate is 90Mbps.

Ampex DCT is a very nice slightly compressed digital component format.

DVCPRO50 is a Panasonic format that uses double the data of regular DV - 50Mbps vs. 25Mbps for regular DV. It gives excellent resolution and color quality.

Digital-S is a format from JVC that records the same excellent quality as DVCPRO50 on a 1/2" tape similar to S-VHS. It is also known as D-9. It competes with Digital Betacam and DVCPRO50, but is cheaper than those two.

Betacam SX uses MPEG-2 compression at 18Mbps on a Betacam tape. It has very good to excellent SD video quality.

Betacam MPEG-IMX, like Beta SX, uses MPEG-2 compression, but at bitrates of 30, 40, or 50Mbps, giving superb quality video.

D-5HD is a D5 offshoot that compresses full high def video to fit into the 235Mbps D-5 format. It is one of the best HD formats available.

DVCPRO-HD is a Panasonic 100Mbps high def DV format. The video quality is excellent, much better than HDV, but not quite as good as some of the other HD formats like D5-HD.

HDCAM is a Sony digital HD Betacam format. It records excellent quality compressed HD video at 144Mbps.

HDCAM SR is another digital HD Betacam format. It records using MPEG-4 studio profile compression at 440Mbps. A 2x mode is available that gives an 880Mbps video stream or 2 separate 440Mbps streams. The video is spectacular with either mode.

XDCAM is a newer Sony format that uses Blu-ray type discs for the medium. The video compression used can be either DV or MPEG-IMX. Also, there is some XDCAM-HD equipment that will also record HD MPEG-2 video at a little better quality than HDV (18/25/35Mbps).


There are other formats available, but these are the major formats in use today. I have tried not to go into too much awful detail with these formats, so you may want to do further research. For instance, I didn't get very much into the compression codecs used, like DCT, MPEG-2/4, etc. Also, I spared you the boring and confusing color quality numbers...4:1:1, 4:2:0, 4:4:4, 4:2:2... and resolution details...1440x1080...1280x720...720x486...1920x1080...etc.etc.etc.......

The lens is an extremely important component in the camera setup. A poor lens will give a sorry picture, no matter how great the camera and recorder are. It is not unusual to have to spend more money on a good lens than the whole camera itself.



7a. I want some BIG GLASS

Don't worry, pro lenses usually come in three sizes: big, big, and BIGGER. I too love large lenses. They look cool, and they outperform small lenses all day long. Canon and Fujinon are the major makers of lenses for broadcast television.



7b. It costs WHAT!!!!!!

Yeah, remember what I said about lenses costing more than the camera itself? I didn't mean the cheap cameras either. It is not uncommon to see even USED lenses on eBay sell for $20,000 and up. There are some HD lenses on the market for more than $80,000. But don't despair just yet - used professional SD lenses of very good quality are available for between $70 and $500 (and up of course). If you are patient, you can find good glass for even less.



7c. Zoom

Zoom varies on pro lenses from around 10X to as much as 50X or more($$cha-ching$$). Around 15X is very common and meets most needs just fine. 15X will allow you to get a closeup shot of a person from around 100 feet or so away.



7d. Wide Angle

A wide angle lens gives the the opposite effect of zoom. It gives a wider view, allowing you to video, say, inside a small room without much space between you and the subject matter. Wide angle adapters are available that let you get a wider view from your existing lens. These adapters/lenses are available in varying degrees of "wideness", from slightly wider than normal to what is called a "fisheye" lens that gives a view so wide that it looks unnatural.



7e. Mounts

Pro video lenses nearly always use some sort of bayonet mount. You put the lens up to the camera body and turn a locking device about a half of a turn, and the lens is locked into place. The most popular mount is called a B4 mount. Most Sony, Hitachi, and some JVC cameras use this type of mount. (It is sometimes referred to as a Sony mount). Many Panasonic cameras, some JVC, and a few Ikegami use a different mount type. Most Ikegami cameras use a B3 type bayonet mount. B3 lenses are exclusive to Ikegami.
In addition to the physical mounting of the lens on the camera, you need to pay attention to the electrical connection between the camera and the lens. Except for totally manual lenses, the camera can control the iris of the lens, sometimes focus, and often there is a powered zoom control. The connection plugs are different for many different models, so unless you want to do some re-wiring, check this to make sure it will fit your camera before purchasing the lens (unless of course you just want to run the lens full manual).



7f. Lens formats

Another thing to take note of when selecting a lens is the format of the lens. The format is the size of the projected image when it leaves the lens and hits the CCD. If you have a 2/3" CCD camera, then you must have a 2/3" format lens. This will ensure that the entire surface of the CCD has an image projected onto it. If you put a 2/3" format lens on a camera with a 1/3" CCD, the image will be zoomed in, because the CCD will only see the middle of the image projected by the lens. The extra light that hit around the CCD will be wasted. If you put a lens with a format too small on a larger CCD camera, then the image will be zoomed out -- not wide angle, but the CCD will see a small image from the outside with black areas around it.



7g. HD Lenses

High def lenses must be able to focus more sharply and be able to resolve more detail than their SD counterparts. They must be made more precise, giving another excuse for them to be sold for higher prices than SD lenses.



7h. Filters

Filters are necessary in many lighting situations to correct the light entering the camera and/or to add special effects with light to the camera image. Many types of filters are available including neutral density (like sunglasses for your CCDs), polarizing filters, star filters (give bright lights the look of stars), and myriads of color filters for different types of light. Many pro cameras have a builtin wheel with 3 or so commonly used filters mounted between the lens and the CCD block.

You may be surprised when purchasing your first pro camera when you realize that it comes with no accessories, not even a battery or power adapter. The reason for this (aside from milking you) is that there are many different options for different types of power supplys.

8a. Power Supply

Most pro cameras will run on 11-14 volts DC. Thus you may use any old 12V or 13.8V power supply to power your camera, as long as it has clean output. ENG/EFP cameras usually draw around an amp or so (more if they have a recorder). Most cameras receive power via a 4 pin XLR type plug. Pin 1 is ground and pin 4 is positive (hot).



8b. Batteries

Many battery options are available to run video equipment. There are special battery mounts commonly used (like Anton Bauer Gold Mounts, etc.) that accept semi-standard batteries. Also, there are "battery-belts" heavy belts with multiple batteries in them and a cable that runs to the camera. These are handy if you need to record for an extended period of time without worrying about changing batteries. You will find that like many other electronic equipment types, batteries are not cheap, (not cheap is an understatement - ridiculous ripoffs is more like it) so it may be advantageous to put together your own power system using readily available and relatively cheap lead-acid gellcell batteries. You can save big-time by going this route.

Audio is a very important component of a professional production (or an amateur production for that matter). A program can have excellent video, but if the audio is unclear, too loud, too soft, or distorted, the effect of the program on the viewer is ruined.

9a. Internal Microphones stink

Some internal microphones on cameras are decent, but that's usually the upper limit, just decent. To record professional audio with your video, you will want to invest in a decent external microphone or microphones.



9b. XLR and Phantom Power

A nice feature on a camera to have is a balanced microphone connection (or connections). Professional mics always use balanced connections and have a 3 pin XLR type plug. Camera models with XLR inputs make connecting excellent mics to your camera much easier. Be sure to look for a feature called "Phantom Power" on a camera with XLR mic inputs. This will allow you to connect condenser mics to your camera in addition to regular dynamic. (Condensers require power to be sent to them to operate.)



9c. Audio levels

Adjusting audio levels is something that will occupy a decent amount of your time if you are to have good audio. Manual dials on a camera for adjusting these levels is very beneficial. They allow you to set your levels where you want them and then check them at any time by just glancing at the position of the dial, rather than having to navigate through complex menus etc. to find the level settings.



9d. External Mixing/Recording

In some cases, the builtin audio capabilities of your camera/camcorder may not meet your needs. You may need more tracks than the two or four or whatever your recorder will support, or you may want to add effects or record on a high samplerate recorder. In this case, you will want to record audio separately from your video. Ideally, you should have some sort of synchronization signals or timecode of some form connecting the video and audio recorders to keep them in sync with each other. If not, then you can rely on a "clacker" to sync them up.

Keeping cameras still without a tripod takes a steady arm/arms and much practice. You will find that larger, shoulder-mounted cameras are easier to hold steady than their smaller handheld counterparts.



10a. Digital Image Stabilizers

Digital image stabilizers degrade image quality, thus they are not used on professional cameras. If your camera does happen to have a DIS setting, be sure to turn it off.



10b. Optical Image Stabilizers

These are the best devices for internal camera image stabilization. Optical image stabilizers use a suspended prism to correct small movements in the video. An optical stabilizer will not degrade image quality like a digital stabilizer. If you are doing a lot of panning though, you may want to turn off your stabilizer, as pans can sometimes be made to look uneven by a stabilizer that is trying to "fix" the movement.

10c. Steadicam, Glidecam, etc.

Another method of stabilizing a camera without using a tripod is by using one of the mechanical stabilization devices, like Stedicam, Glidecam, or others. These devices are strange looking contraptions that hook onto one's person at the waist, shoulders, etc. and have weights and straps, and a camera mount suspended out in front of your body. Some of these devices claim that you can ascend and descend steps, run, etc. without disturbing your video image! As great as these devices are, be prepared to shell out a pretty penny for them.

Well, I believe that that about does it. I have discussed the major aspects of selecting a camera/camcorder for both pros and consumers. Hopefully, you have learned a thing or two, and will maybe appreciate the complexity of broadcast television/video a little bit more than you did before.