Home
Linux Information
Video Tech Information
Photography
Videography
Music
Ham Radio
Silicon Graphics Computers
Welcome to my site. I have created these pages for the most part to provide information concerning video production and also the Linux operating system.
I hope that the info you find here is beneficial and will be a blessing to you.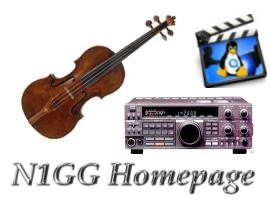 Video Camera Information and Buying Guide for Consumers and Professionals



If you like, you may email me at website -at- n1gg -dot- com with the -at- and -dot- substituted for the correct symbols of course.





N1GG Homepage
Linux Information Pages
Linux Video
Videography
Photography
Silicon Graphics Computers
Music
Ham Radio
Copyright ©2006-2016 RT