Linux Basics
Quickie overview of Linux: some stuff you need to know.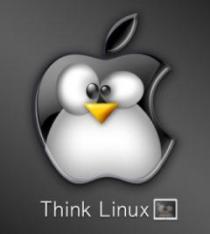 Linux is a mature, very powerful operating system. It was started in about 1991 and version 1.0 was released in 1994. It is a sort-of clone of UNIX.
UNIX is a powerfull multi-user, multi-tasking operating system that has been around since the 1960s. Yes that's right, the 1960s. Thats when computers took up a whole room or building and Bill Gates was still a kid. UNIX was designed to be stable and powerfull and the military uses it exclusively and has payed big bucks to promote its development. Linux is similar to UNIX in many ways, and if you are familiar with UNIX, you can easily use Linux without too much adaptation. UNIX-type operating systems are the most stable operating systems that exist today. Some UNIX and Linux systems have been known to run at constant heavy usage for over a year, with no reboots to the system. Some other popular UNIX variants are FreeBSD, MacOS X, and others. That's enough history, so on to the good stuff.

Linux will take some getting used to for Winders users, but after you put the effort in to learn to use it, you will find that you can be much more productive with it than with Winders. You will also find that you can easily adapt to most of the other operating systems out there, as they all use basically the same design concepts as Linux (MacOS X included). Winders is the "oddball" on the operating system field. Even though everyone is familiar with it, it is differently designed from the other systems. You will also find that you have saved thousands of dollars on software because 95% of Linux software is distributed free of charge, with the source code included. And unlike Winders, adding extra software to you Linux system will not slow it down. I have loads of software on my system and it operates at the same speed that it did the day I installed it. Linux has powerful filesystem support, excellent memory and resource management, and is faster than Winders and many other operating systems. Linux runs on many different platforms, including:
Intel and compatibles, PowerPC(Mac), Digital Alpha, Sun SPARC, ARM/StrongARM, MIPS, Playstation2, Sega Dreamcast, Xbox, Apple Ipod (no joke!), and many PDAs. Scaled down versions are run on some hi-tech wristwatches, cellphones, network routers, DVD players, some high-end DV video cameras, TiVO boxes, and many other electronic items that you would never expect.


Linux filesystem:
The linux filesystem is much more advanced than Winders. It rarely, if ever, needs defragmentation, is more stable, and can recover corrupted data better than Winders. Winders users are used to drive letters such as A: B: C: etc. In Linux/UNIX, you have only one top level identifier: the forward slash: / All drives are organized under this slash. The slash is always the very top level directory that exists. Drives are "mounted" under this forward slash. Usually, your main hard-disk will be mounted as the top slash /. Then, if you have other drives on the system, such as other hard-drives and floppy and CDROM drives, they are mounted under this slash as say /data or /home or /cdrom or /mnt/cdrom or /floppy or /mnt/floppy, etc. You can choose whatever you want, but I have listed the most common defaults. On my system. I have 3 drives: one is / the second is /d and the third i mounted under /c. My cdroms are mounted under /mnt/cdrom and /mnt/cdrom2. My floppy is mounted under /mnt/floppy. Get it?? This way, you can have an unlimited number of drives, without having an unlimited number of ACDEFG.............drive letters. When you want to use removable drives, you have to "mount" them. When they are mounted, they are in use, and cannot be removed. Then when you are done using the CDROM or DVD or floppy or zip disk, you unmount it and it can be removed. This seems akward at first for Winders users, but is second nature once you get used to it.


GUI:
Linux itself is just a small file of less than 10MB (usually about 1-2MB) called a "kernel". The kernel is the heart of the operating system. Winders has a kernel too, but you never hear about it because it cannot operate on its own as the Linux kernel can. The whole Linux system for regular use is made up of four parts: the kernel, the X window system, a window manager, and software packages. "Packages " are just add-on programs . (Word processing, system tools, video tools, etc). The kernel is the actual operating system. The X window system is the GUI system for UNIX/Linux machines (except MacOS X, which uses 2 Macintosh graphics engines called Cocoa and Aqua, but you can also get the X window system for it). The X window system draws windows and graphics on the screen. The window manager is a program that runs "on top" of X and gives you menus, close, minimize, and maximize buttons, taskbar, icons, etc.
Servers usually don't have graphical environments installed (usually not needed). There are many window managers available, some very simple and small, and some that are huge and loaded with features. Some window managers even look exactly like Winders and some exactly like MacOS. The most popular window manager is KDE (the "K" Desktop Environment) with GNOME trailing close behind. They are both extremely full-featured, with a taskbar (usually called a "panel"), an awesome file manager/web browser, media players, etc. Also, they will thumbnail video files(and any other type of file), and KDE will do previews of sound files (COOL!) -- you rest the mouse over the sound file and it begins playing and stops when you move the mouse off of it. Most people like KDE the best and it really shines in many ways. It has many cool features and looks awesome and you can add themes to it to make it look different ways (right now my KDE looks like MacOS X). I normally use Windowmaker as my windowmanager. It is pretty neat and is fast and doesn't use very much memory, but it lacks some of the features of KDE and GNOME. This is the cool part of Linux, that you get to choose what it looks like. You don't have to stick with one either, as you can select a different windowmanager to use without even rebooting the system. RARELY EVER do you actually need to reboot Linux for any reason. All settings can be applied without a reboot except changes to the kernel itself.
Behind the X window system, there is the "console" which is a black screen where you type commands if necessary. This comes in handy if you goof up your X-window system (give it the wrong video driver or mouse port or whatever) and need to fix the system. Most people like to stay in the graphical environment most of the time. There are "terminal emulators" like "Command Prompt" in Winders that let you type commands onto the console through a graphical window. This way you don't have to totally leave your GUI to type in commands.


Commands:
This is where people get scared. Unless you do just basic stuff on your computer (word processing, DTP, Email, Web browsing, games, Graphic design, etc.), you will need to use text commands in Linux sooner or later. The same is true with any operating system, including Winders (a lot of video programs for Winders use the command prompt). It's not really as bad as people think. The basic commands that you will need to know are:




Command            Definition                                                         Usage 


ls         "list/dir"                    ls, ls -l for filesizes and other details 
mv         "move" also used as rename    mv filename1 filename2
cp         "copy"                        cp filename1 filename2
cd         "change directory"            cd /directory/directory
rm         "remove/delete"               rm filename , rm -rf directoryname


These are similar to DOS commands and you may never need them except you will probably use "ls" if nothing else. Usually in Linux, you will have one super-powerful text-mode command-driven program that is super stable, and then for that command, you will have several front-end programs. Like for instance for CD/DVD burning the program to use is "cdrecord". Cdrecord will do just about anything to do with cd burnng, but it is a text mode program. (To burn a cd in console, you type cdrecord -v -eject speed=48 dev=1,0,0 cd.iso............... and so on). But thankfully, there are 10 or more "front-ends" to cdrecord that give you drag-and-drop and graphical junk, etc. Programs that look like Nero or Roxio etc. These programs give you a pretty GUI and let you drag and drop etc., but in the background, they are really just a shell that is running cdrecord with the proper options. This is the same with many other programs , like downloaders, audio/video encoders, etc. You have one great program that can do anything, but it runs in text mode, and you then have a pretty GUI program that runs it in the background. This is all transparent to the user.


Distributions:
Linux is usually distributed in "distributions"-- a combination of Linux and loads of other software to go with it. Common distros are: Redhat, Mandrake, SuSE, Turbolinux, Fedora, Slackware, Debian, YellowDog, etc.


Packages:
Most distributions have a certain type of "packaging system" that they use to install/uninstall software. Most distributions use either the RPM system (Redhat Package Manager) or dpkg (Debian Package System). The package systems, when properly used, will make for clean installs and uninstalls-- i.e. When you uninstall a program, no trace of it will be left. Distributions also usually include a graphical front-end to rpm so that you can install new packages with ease (sometimes just 2 clicks.)


Versions:
Linux is now in version 2. The latest stable kernel at the time of this writing is 2.6.9.
I use 2.4.20 on my RedHat system. Although the kernel is in version 2, different distributions of Linux use their own version numbers related to their particular distribution. For instance, Redhat 7.3, Mandrake 8.1, SuSE 7, Slackware 8, and Debian 3 are all comparable.


Users:
Linux is a multi-user system. The superuser/Administrator is called "root". Root has full control over the system and can write to any folder. You should only use user "root" for installing software and setting up your system. You can do all normal functions with a normal user.



Basic Linux filesystem layout:


/       top level or "root directory" equal to "My Computer"
/root	Superuser home directory
/home	home directories for all normal users
/usr	most programs and program data files are stored in here	
/proc	used by the kernel to run programs
/etc	configuration files
/bin	bare-minimum executable files 
/sbin	system administraton executable files
/opt 	sometimes used in addition to /usr
/mnt	place where removable drives are usually mounted
/dev	device files
/tmp	temporary storage for the system
/boot	files needed for booting
/proc	folder mounted by the kernel for its own use internally

Cool Screenshots of Linux:
Click the image for a fullsized version

My KDE Desktop







WindowMaker
KDE Crystal Look
Gnome









IceWM Linux XP Look
KDE MacOS X Look
Fluxbox




N1GG Homepage Linux Information Pages Linux Video
Photography Silicon Graphics Computers Music Ham Radio







Copyright ©2005 RT


Website design by Glory Graphics